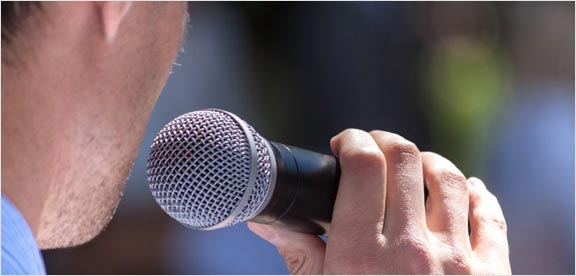 A Death Sentence
I haven't actually written anything in this spot for a while. Sports is a great diversion, but sometimes, it has to take a backseat to real life. Recently, I had to take time off to have surgery on a slow growing cancer. After a sleepless recovery night in the hospital, the surgeon came in and said, "We were able to remove it. You did great. I think you will be fine." I dropped my head back on the pillow and a great sigh of relief came over me.
I was sharing the room with a man who was in great pain. His news was not so good. Separated only by two thin curtains, I later heard his doctor say, "You have a large mass. There aren't many options. We can do nothing, in which case you will die, or we can look at some treatments that may prolong your life."
I did not hear the response. I had not seen this man. I didn't even know his name. He had no one come to visit him in the short time that we were there. We were like two ships passing in the night. My first response was to go over and talk to him and let him know I was a minister, but I soon realized that was more a dutiful response than a caring one. Also, I could barely move myself. He was soon discharged, and the cleaning crew came to prepare for whoever would be next in that small area.
Since that time, I have thought a lot about life and death, and legacy and sports. For the time being, God has seen fit to apparently put me back on the right track. The date for my demise does not seem to be imminent. I wondered what the doctor thought as he walked away from that man. I am sure it was not the first time he had to give someone their death sentence. What did he feel? I have never been in the medical profession, but I am sure there have to be emotional moments that require you to be professional, and set your emotions aside.
I also wondered about my own life and legacy. How would I feel if I had been given that same death sentence? I remember talking to a friend once about another friend who was very ill. "Is he terminal?," I asked. "We are all terminal," was his wise response. So what are we to make of our lives? My legacy is probably telling others about Christ through the vehicle of sports.
I once mentioned that to a pastor. "Sports!," he said. "That's the biggest waste of time there is." Though I disagreed, it did get me to thinking about myself and the ever growing world of sports ministry. My conclusion was that sports has a large platform, and gives us a way to share the most important thing in life, knowing Jesus Christ.
Roman Gabriel III is the president of a sports ministry in North Carolina called Sold Out Ministries. Gabriel is a talk show host, motivational speaker, and evangelist who uses the testimony of NFL players to spread the good news of the gospel. His father was an all-pro quarterback for the Los Angeles Rams in the 1960's. He recently was quoted in an interview with the Baptist Press about older players like Roger Staubach, Reggie White, and current Green Bay QB, Aaron Rodgers.
"The message of these and other players reaches people who otherwise wouldn't have anything to do with the Christian faith. A great deal of Americans are never going to walk into a church and hear that. In this country, that is what it is all about. People look up to fame and fortune." Rodgers was the recipient of this years' Bart Starr award, given before the Super Bowl to the NFL Christian player of the year.
There are many silent witnesses in the sports world. Athletes who excel, and let their lives tell others about Jesus Christ. I feel a new mandate to do my part to give them a voice in spreading the gospel. My desire is not be famous, but when my time on earth is done, to hear the words of the Savior, "Well done, thou good and faithful servant."
May God richly bless you.